This is article is for registered users with specific role permissions.
If you'd like to completely remove an existing on demand interview from the candidate record, click the Remove Interview button.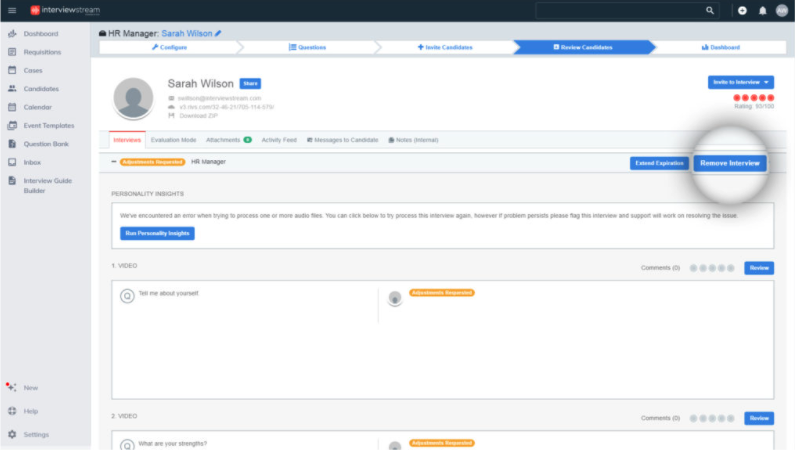 Additional help
Requesting Candidate Redos & Removing Interviews
How do you review an on demand interview after a candidate submits?