Audience: Administrators, Recruiters, and other roles who have a login to the interviewstream platform
To join an interview connect (two-way/live) meeting, both the Internal and External participants will need individual, requisition-unique links.
In case of issues with missed email deliveries, or other problems with interview connect join links, it is possible to find the exact links to use from inside of the interviewstream platform itself. Please see the steps below:
From the menu bar select 'Requisition'. Select the appropriate requisition from the list displayed.

Note: If you do not see the requisition, please confirm the list is complete, by selecting from the drop-down next to 'Filter'.

Once a Candidate has been invited to a connect (live 2-Way Interview), you can click on their name on the 'Review Candidates' tab, to find the connect join links that a Candidate and/or Internal Participant will need to join the meeting.

On this Candidate view, you can now find the 'Internal and External participant' join links.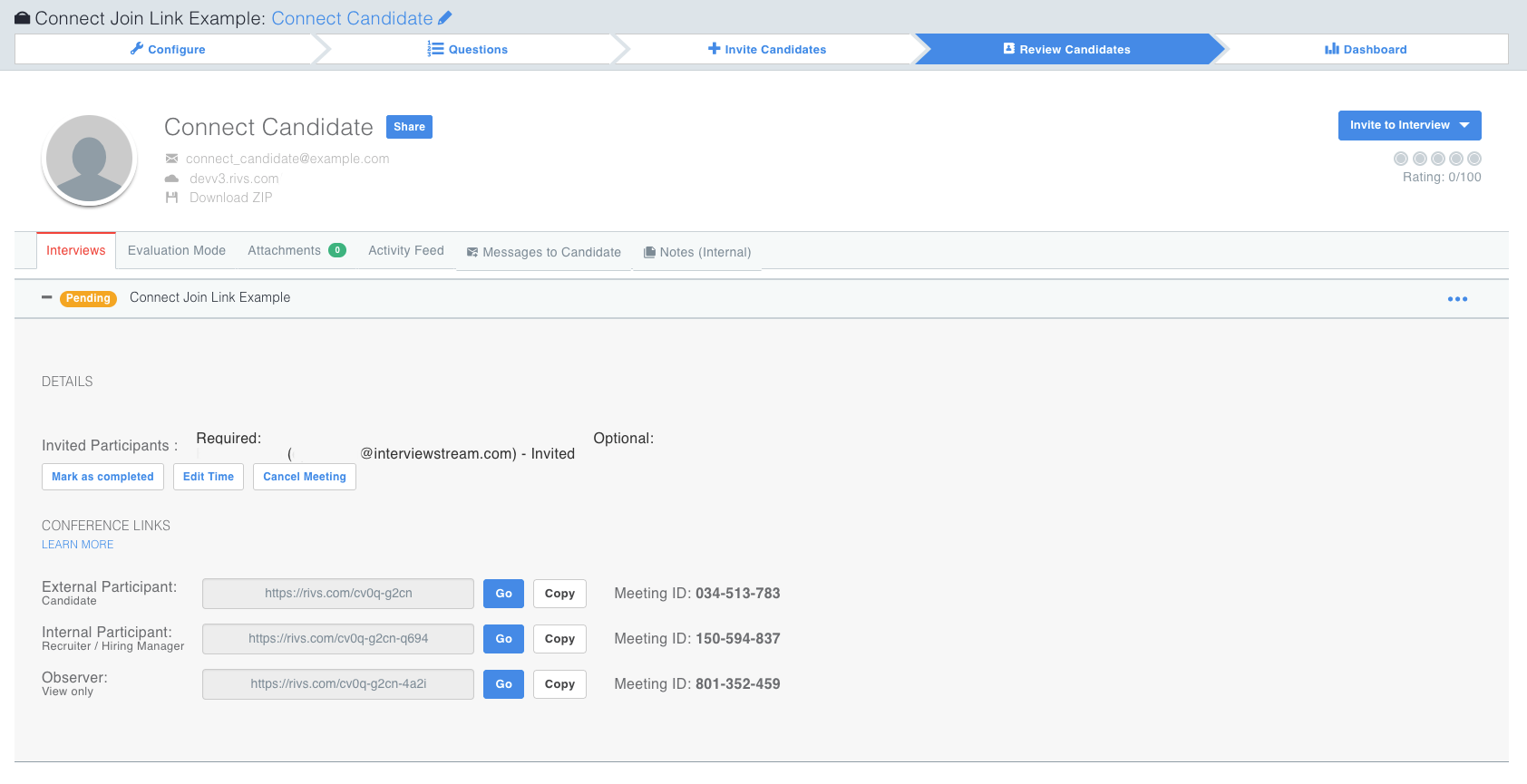 You can now provide the 'Internal Participant' and/or 'Observer' link to recruiters and hiring managers, and the 'External Participant' link to the Candidate.