The easiest way to schedule a live interview (Connect) is to create a requisition and click on "Invite Candidates." Once there, select "Live 2-way Interview", fill out the candidate info, and click "Set Time."

A new window will open. Complete all the necessary sections and Click Save.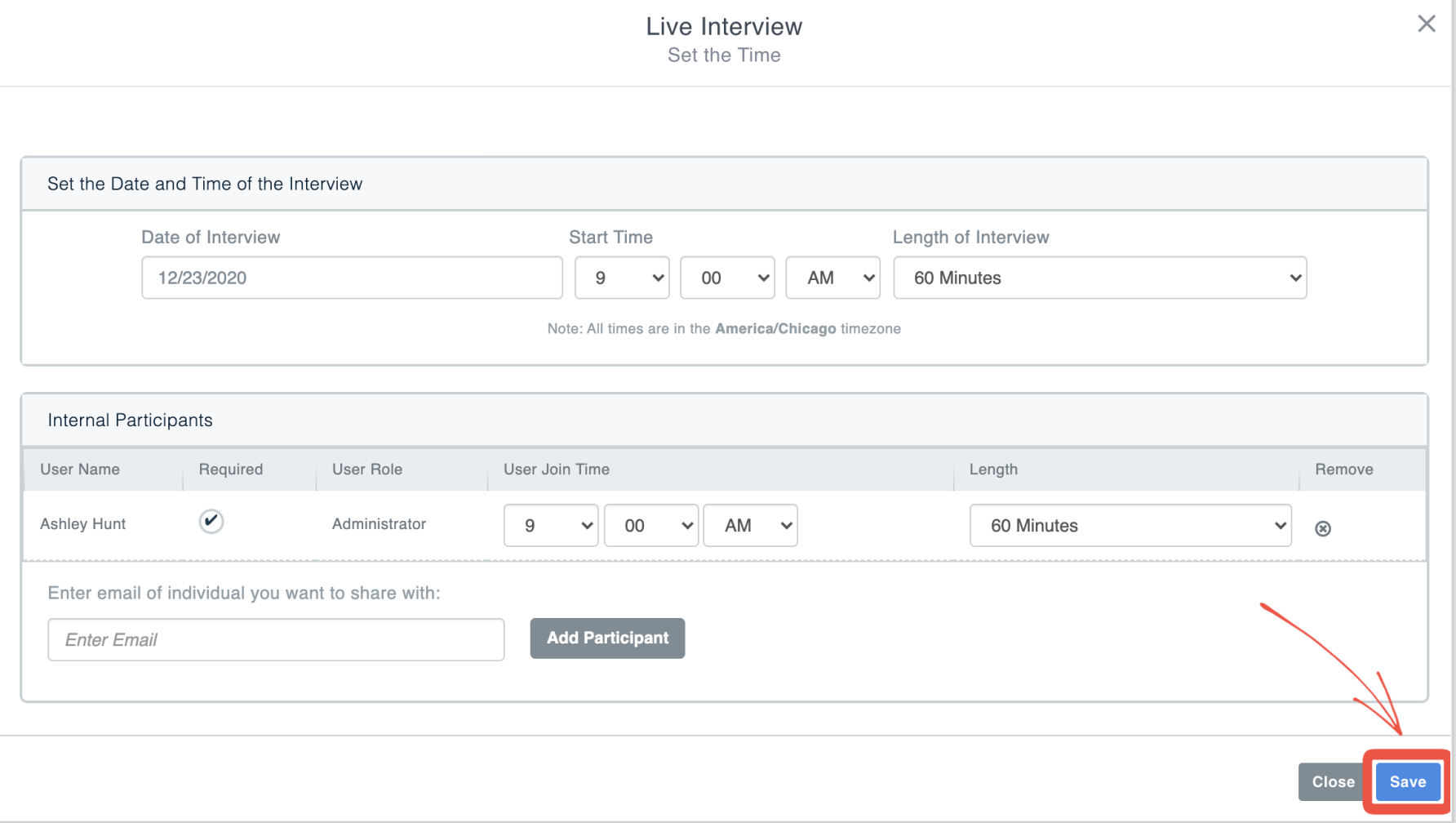 Final step is to click "Send Invites."