Log into interview Guide Builder

From Interview Guides on the side menu, click the "+ New Guide" button

Fill out the 'Job Details' and 'Interview Process' forms. Click "Save & Continue"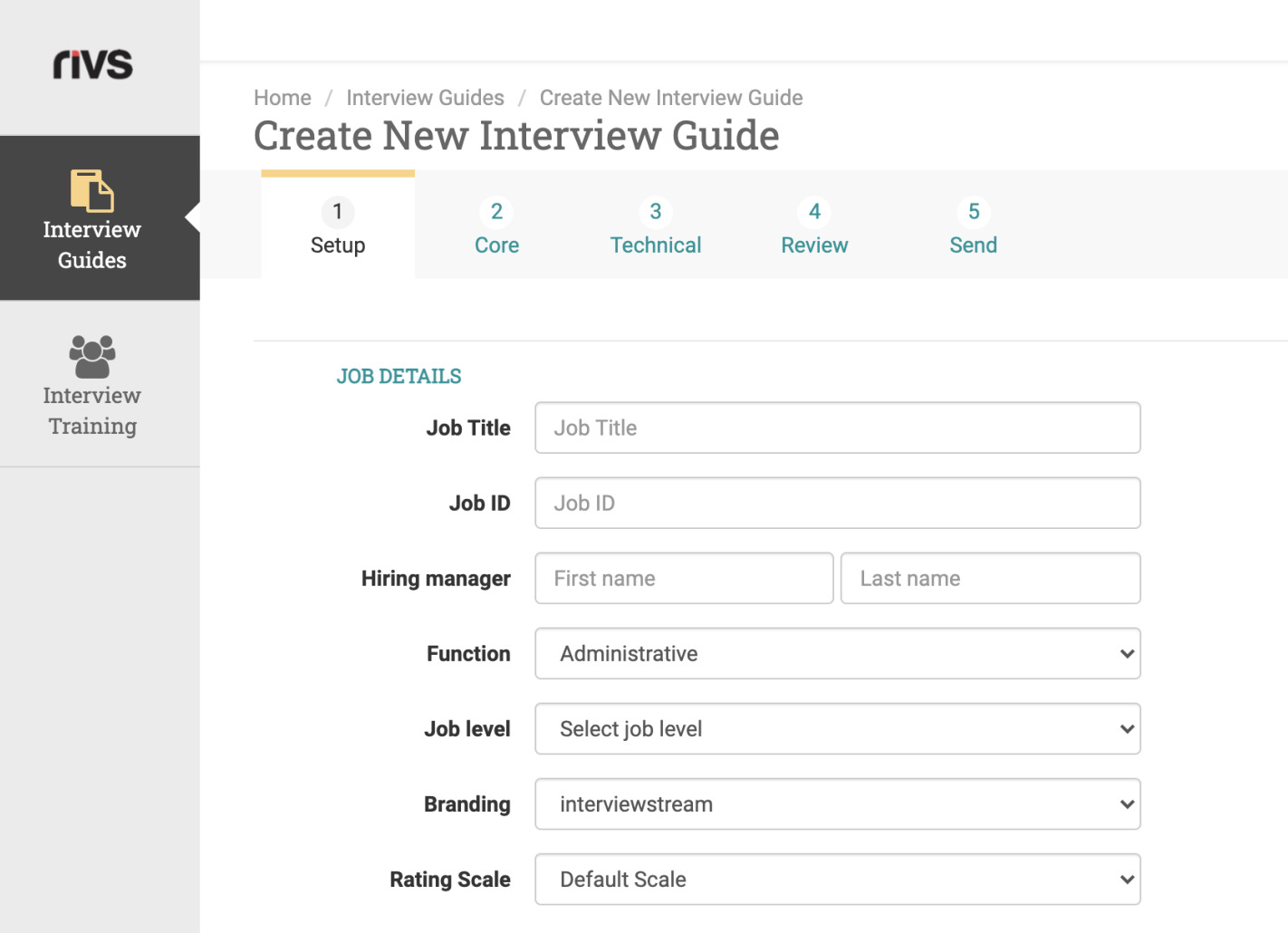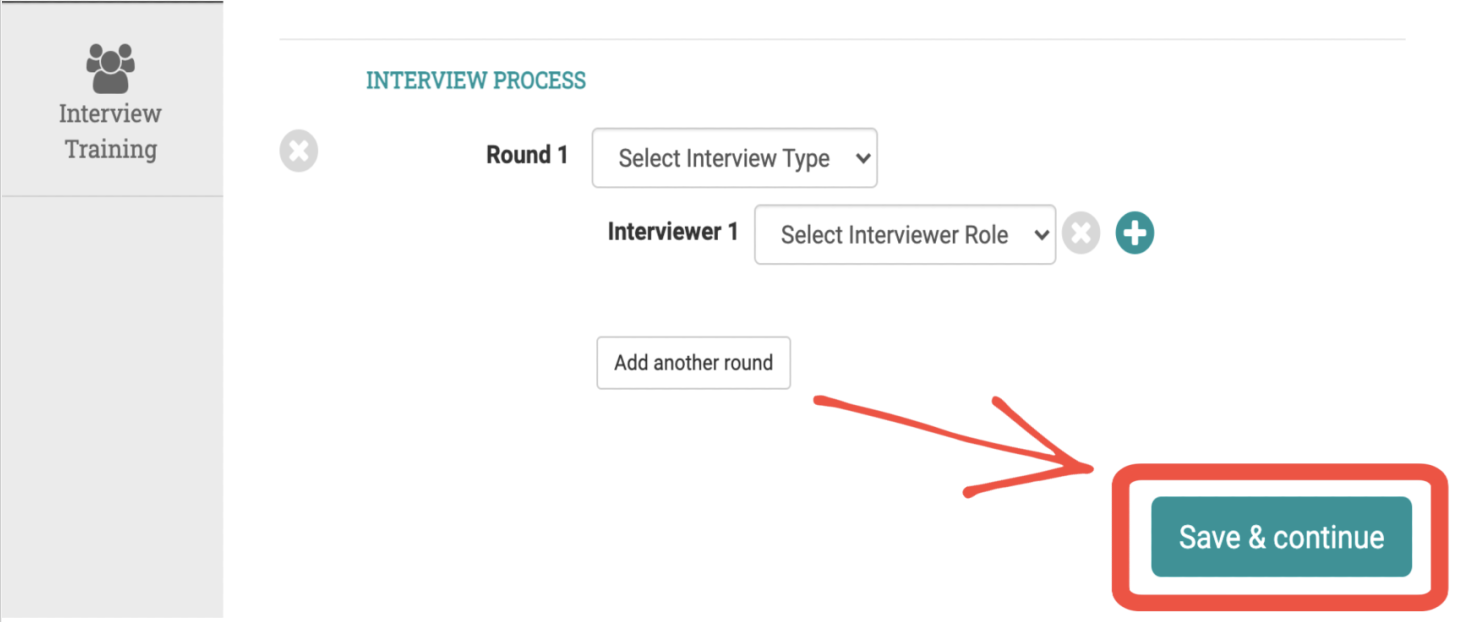 Select 'Core Competencies' for each interview in the Interview Guide and then click "Save & continue" The guide builder will select questions based on the selected competencies.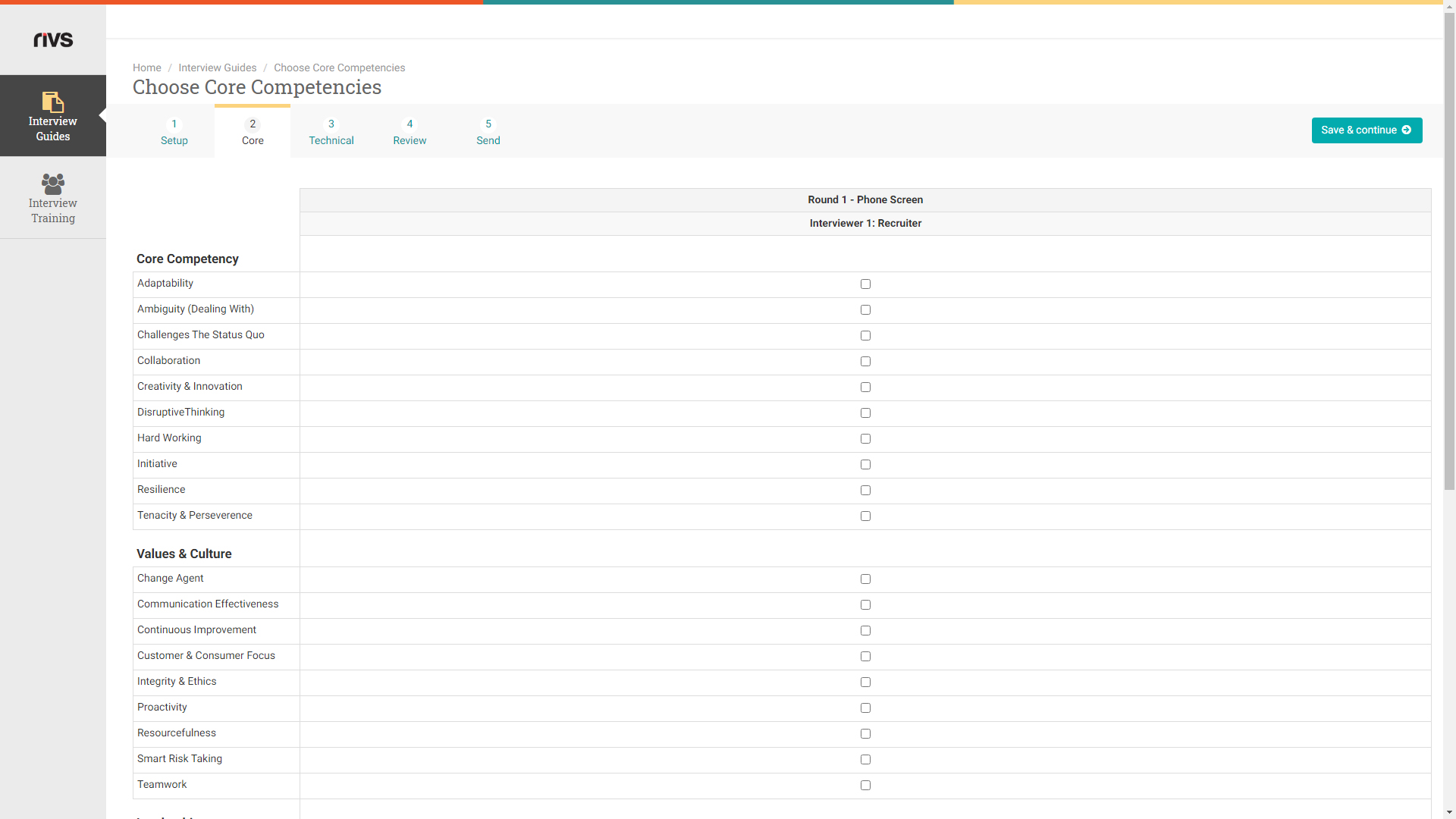 To add technical questions from your available Functions/Sub-Functions to the Interview Guide, click the "+" button next to each question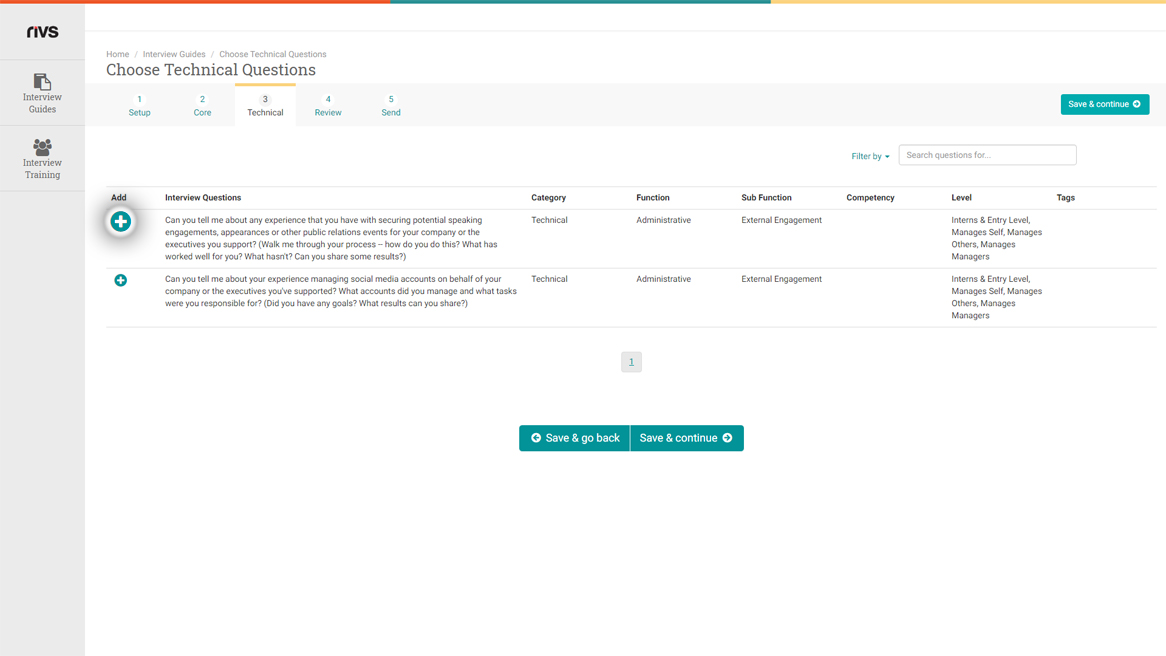 Select the checkbox next to the interview round when the question will be asked. Click "Save & continue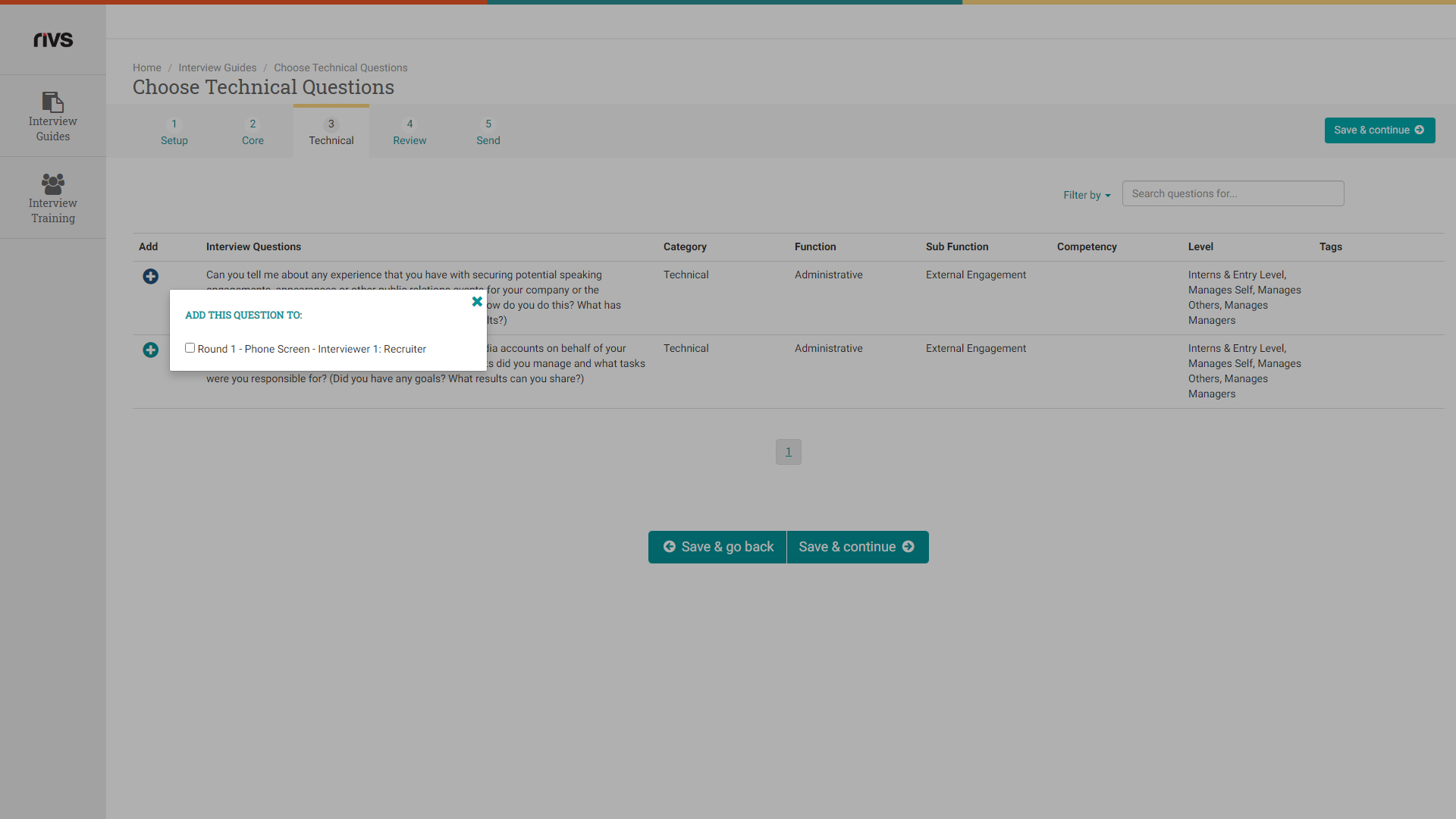 Review the selected questions.
Drag and drop to reorder questions

Delete questions by clicking the X button

To add additional questions, click 'New Questions' from the selected category.

Click 'Save & Continue'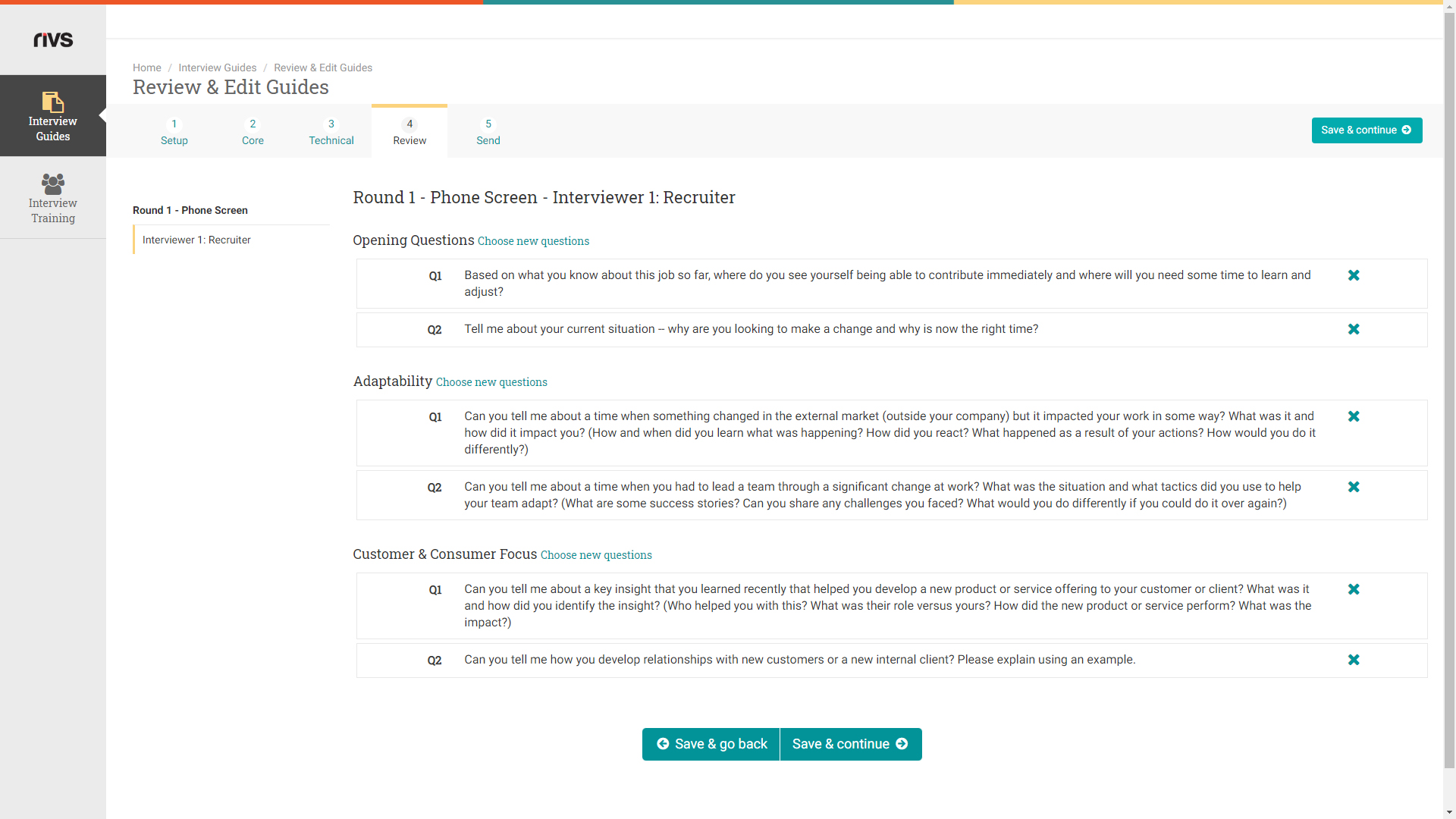 Final Interview Guide Configuration Options
Add Interviewer Names: Add interviewer Names to their corresponding guides.

Preview/Download Buttons: Preview and/or download the guide.

Best Practice: We recommend clicking the Email Interviewer Portal Link check box as sending the recruiter their interview guide will allow the recruiter to log interview feedback.

Candidate Information: Add the candidate's first name, last name, and résumé. (optional)

Add New Candidate Button: Click the "+" button to add new candidate rows.

Job Documents Information: Add relevant job documents.

Interview Link Information: Add relevant interview links.

Add New Interview Link: Click the "+" button to add new Interview links.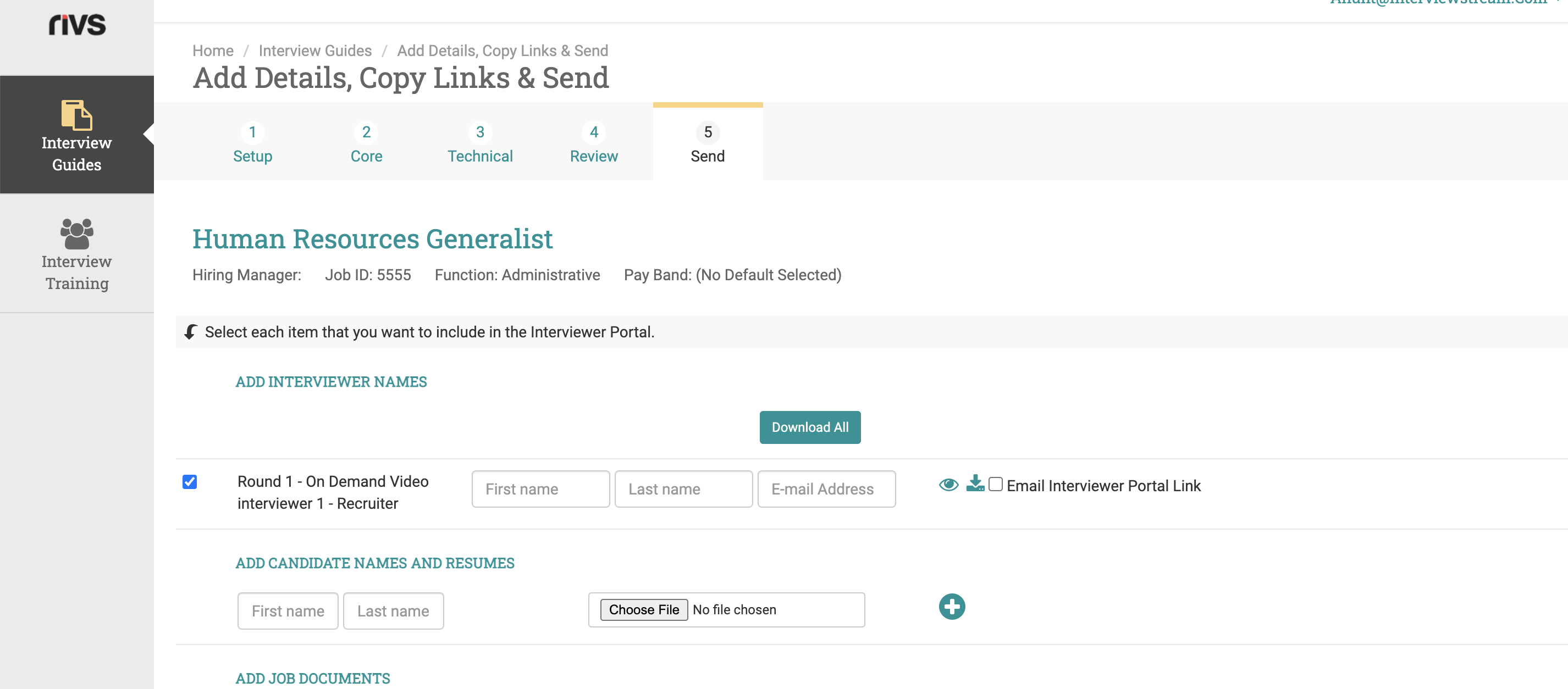 Click "Save, Save & View Interviewer Portal"